Articles tagged with: stamp act participants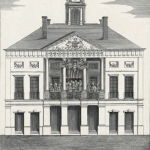 The Stamp Act Congress met in the Federal Hall building in New York City between October 7 and 25, 1765. It was the first colonial action against a British measure and was formed to protest the  issued by British Parliament on March 1765. The Stamp Act Congress was attended by  of nine of the thirteen colonies. Virginia, North Carolina and Georgia were prevented from attending because their loyal governors refused to convene the assemblies to elect delegates. New Hampshire did not attend but approved the resolutions once Congress was over.
Federal …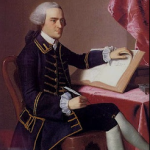 Samuel Adams (1722-1803)
A graduate from Harvard College, unsuccessful businessman and tax collector, entered politics to coordinate efforts against as a leader of . The Sons of Liberty were responsible for the , he was portrayed as a master of propaganda. He was an official of the Massachusetts House of Representatives and one of the founding fathers of the United States. He was a cousin of President John Adams.
 Samuel Adams

James Otis (1725-1783)
James Otis graduated from Harvard College. He was a top lawyer in Boston and became known as an opponent …